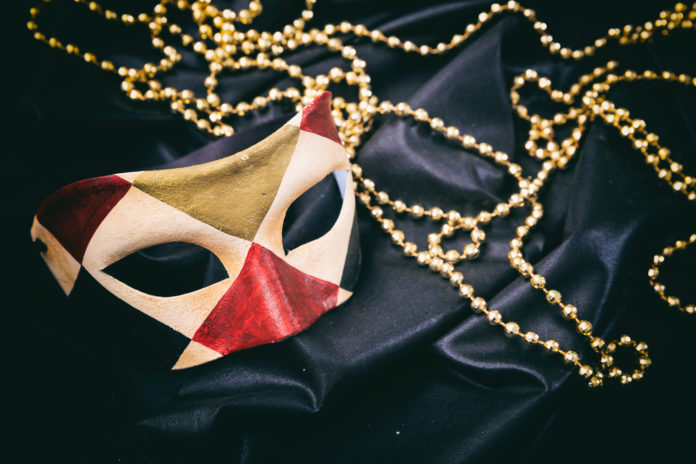 Right as the 1940's became the 1950's, my mother was a teenager in Puerto Rico. Her early life, as she told it to me, sounded idyllic. Always warm days, dressing up for parties, walking with friends to school, and every Saturday paying a nickel to see a movie matinee. Back then the movies were accompanied by a newsreel and a cartoon. On special Saturdays there would be a double feature.
My mother's favorite movies were musical and she loved the films of Jeanette MacDonald and Nelson Eddy. The romance, the music, the costumes all pulled her in and made her swoon.
One Saturday afternoon my mom and her sister Nellie went to see one of the MacDonald/ Eddy musicals entitled "Naughty Marietta." They both loved the movie and the name Marietta. At that moment, even though they were young, innocent teenagers, they vowed to someday have a daughter that they would name Marietta. They actually fought over who got to use the name. My aunt said that since she was older she got to use it, but eventually they decided that whoever had a daughter first got the name.
I am the first granddaughter born in the family, so I got the name.
Yesterday I was able to see the operetta that I was named for. I had seen it once before, many years ago when I myself was  a teenager, but yesterday was made extra special because I was able to take my grown son with me. Not only was it the first time that he saw this show, it was the first "opera" he has attended.
He had told me that he wanted to see an opera almost a year ago. I had been surprised, so I wanted to pick the right one for his first. He tends to like heavier dramas when it comes to stage productions, so I was never quite sure what to take him to see. When "Naughty Marietta" was advertised I decided that although it is light and romantic, maybe the fact that I was named for it would entice him.
And it did. He agreed to attend with me.
This production was fun, beautiful and well done from start to finish. While the set was more minimal than I am used to for an opera, it was just enough to give us the feel of old New Orleans around 1780.
Lydia Beasley as Marietta is perfect. She has a beautiful voice and was just mischievous enough to be amusing and not annoying. Paul Wolf as Captain Richard has a lovely voice. At first I was concerned that Ms. Beasley was going to overshadow Wolf, but he eventually came into his own and I thoroughly enjoyed the blend of their two voices.
Andre'Chiang is outstanding as Etienne. He was the right mix of sinister and charming. His voice was one I will remember.
There is really no voice that I could find fault with. The music by Victor Herbert is beautiful and much of it is familiar, even to the opera novice. Beautifully directed by Kristin Kenning, the costumes, stage full of dancers and singers and the overall pace and flow of the show makes you forget the lack of massive scenery and keeps you drawn into the story from start to finish.
If you ever want an introduction to opera, the Birmingham Music Club does a wonderful job of picking fast paced, entertaining offerings and presents them in a way that anyone can relate to. Birmingham is fortunate to have a music club that has lasted so long (over 100 years) and brings such quality work using many local artists to the stage.
As we left the beautiful Alys Stephens center, I was concerned about what my son would say. He merely asked when we could see the next opera. And that speaks volumes. (I truly believe if more young people were exposed to theatre and the opera, they would love it as well.)
I know that if my mother were still alive, she would have loved hearing the gorgeous duet of Ms. Beasley and Mr. Wolf singing " Ah, Sweet Mystery of Life". And she would have loved seeing her grandson enjoying the music that inspired her to name her first child after the title character. Bravo to the music club, may they continue their work another 100 years.