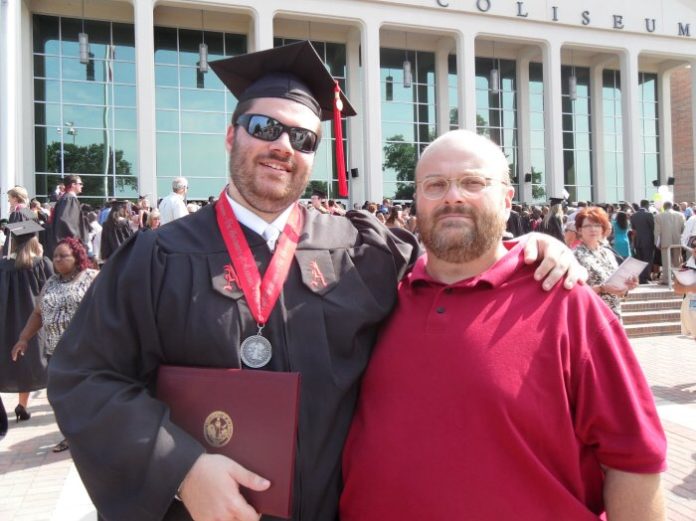 I never had any inclination to be a mom. I didn't pretend to be a mom as a small child, I disliked dolls and playing house seemed silly. My own mom loved dolls all of her life, still having some when she died.
I can remember at Christmas receiving dolls I had not asked for, because my mom thought I should have them, whether I wanted them or not. Eventually she got me a set of doll bunk beds to put my doll collection on, because I kept stuffing them in the closet. I put the beds in the closet and piled the dolls on them, showing no compassion or caring for these plastic people. Dolls still wig me out!
As I became a teenager, I never saw myself as a mom. An actress- sure. A lawyer- possibly. A teacher- probably. But married and a mom? No thanks.
My mother's dream her whole life was to marry and become a mom. She married young and I was born a year and a month later. Two years later my brother was born. Her dream was to have a house full of kids, but medical complications with each of our births put a stop to that.
I saw my mom stay at home, never drive or have a life outside of the home, and I knew that was not for me. Being at everyone else's beck and call, having no interests other than serving meals and cleaning house- I don't think so!
As I got older and my friends began to marry, I thought maybe I was missing the boat. Maybe I did want to get married, but kids- not so sure.
Of course, we all know how the story goes. I did get married (only because I found an extraordinary guy) and I did become a mom (although the thought scared me to death!) I had never shown any interest in dolls, babies or kids other than thinking for a time that I might be a teacher one day. When I had a kid of my own, I had no clue what to do!
Having never been a baby sitter and having no little kids in the family, I was totally clueless. I did the best I could. I am a research nerd so I did read a lot while I was pregnant, but that really doesn't prepare you for much of anything!
Mother's Day was always about my mom and after I married, Tim's mom. They were the ones to celebrate, after all they had raised their kids to adulthood and they were the ones who knew what they were doing. Even after I had Jon, I knew I was barely getting the job done, so the less I called attention to myself, the better. Mother's Day was not for me, but others.
Now Mother's Day is kind of strange. Both my mom and Tim's mom are gone and I have a grown child who survived in spite of me. He has become someone I admire and am proud to call my son. I don't feel successful, I feel grateful that somehow he grew up to be this amazing human.
I feel grateful for the moms I met at church who were going through the same things I was going through. We joined together and figured it out. Our kids grew up together and taught us as much as we taught them.
I am grateful for the teachers that worked with me to make sure Jon stayed engaged and on the right path. I appreciate that they let me stay involved enough to not feel left behind when Jon went off to start school.
I am grateful for the older women at church, the grandmothers, who stepped up when I had no grandmother of my own to draw wisdom from.
I am especially grateful for a partner who took more than a casual interest in raising our child. Who decided that being there for all of Jon's sporting events and show choir performances and church programs was more important than making an extra dollar to have a fancier truck.
I am grateful for the women who showed me that you don't have to give up your own life to be a mom. And for a kid and husband who were OK with that!
I had those moments that I couldn't imagine having more than the one child, but there were other times I wished that I had a house full. I enjoyed every phase, every grade, every age.
Yes, Mother's Day is kind of strange now- no one to buy a gift for any longer, no one to make a card for. In a way though, I think I should send out hundreds of cards and gifts, thanking everyone who helped me pull off being a mom. To all of you- Thanks!
Especially thanks to Jon. Without him I wouldn't be a mom. He made me look like a pretty good one and for that I am grateful. So, thanks kid! Maybe we should turn the holiday around and make it about the kids who have given us this wondrous opportunity! (But just remember that on your birthday I did all of the work, so that holiday and the cake is for me!)