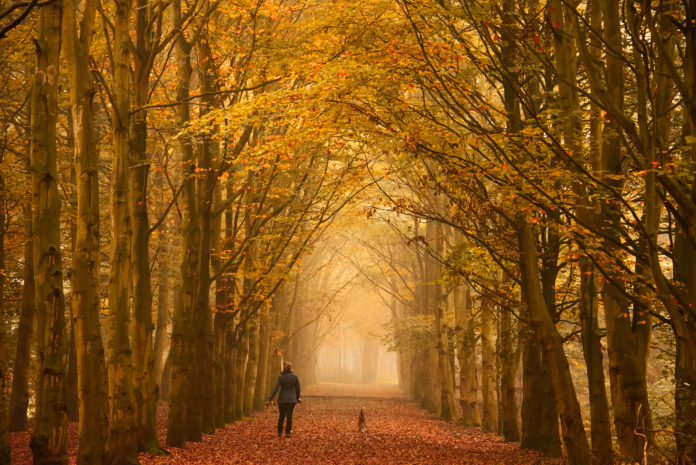 A few years ago, my son Jon had a radio show every weeknight from 6-8. He and his co-host were on a sports station and mostly talked sports for those two hours. Sometimes, the times I actually enjoyed the most, they would talk about other things- entertainment news or personal experiences that were light hearted and fun. Sometimes they were forced into sharing the hard news, when something happened while they were on air.
One day, about this time of year, they talked about holiday traditions. When pressed for an answer, Jon said that he really didn't grow up with a lot of traditions. It made me feel like a failure as a parent and I remember being upset and writing a blog post about it.
Today in church, when talk turned to how different this Thanksgiving would be for everyone, I thought back to that discussion about traditions and I had a different take on it. I no longer felt like a failed parent for not having more structured and strict traditions, but kind of like the hip, progressive thinking mom.
Growing up, we really didn't have any traditions, so when I married someone who also had almost no family traditions to bring to the table, we decided to start fresh and have our own. Somehow, between broken families and changing opportunities, we never really got tied down to a lot of customs that we felt inclined to repeat year after year.
I have to say that if there was any holiday that was marginally consistent for me while growing up, it was Thanksgiving. Since my father was the family dictator and was very regimented in his approach to everything, any tradition had to begin and end with him.
My father took off from work every Thursday and Saturday all of my life. If a holiday fell on one of those days, then he took it off. If it fell on any other day, he worked. Since Thanksgiving is the only holiday that is ALWAYS on Thursday, he was always off.
My mother didn't cook. Oh, she put food on the table, mostly from cans and frozen boxes, but she did not enjoy and had no aptitude for cooking. My father also has no aptitude for cooking, (although I am sure he would disagree with that remark!) but in order to have something different, something special, like pancakes on Saturday morning or turkey and dressing for Thanksgiving, he took it upon himself to prepare it.
I remember that he would have my mother make corn bread and biscuits from a little bag of pre-done mix the day before, so that he could start cooking right after breakfast on Thanksgiving. He would cook all day, usually a turkey, but occasionally a duck or a chicken and cornbread dressing.
The sides came from a can and dessert was a pecan pie from the freezer section, but we would sit as a family and eat together around 4. If there was any holiday that seemed routine and "traditional," it was Thanksgiving.
When Tim and I got married, I fell into doing most holiday things with his family, but held on to Thanksgiving with mine. I took over the cooking, since I do really love to cook. I don't know if I have any aptitude for it, (I definitely didn't inherit one!) but I enjoy the measuring, the chopping, the improvising, the blend of textures and flavors and the presentation of a meal lovingly prepared.
I would decorate the house, set the table and fix the meal. My parents would come over and eat with us. As so often seems to happen with my family, somehow it just quit happening. I know for a few years, while Jon was in high school, he would have Thanksgiving breakfast with his football team before a short practice because most years they had a playoff game the next night. I am not sure if that is what changed our usual meal or if my parents' hatred of 280 traffic stopped their trek to our house, but eventually it stopped.
For a few years we just ate at home together, the 3 of us and then we began to travel sometimes at Thanksgiving for various reasons. One year, Jon was working at another radio group and had to be the one to start the computers for the simulcast of football games and scoreboard shows. There was the year we met some friends at Opryland and ate together at the golf course clubhouse there. Another year we were in a hotel banquet room, presented with the longest macaroni and cheese bar you can imagine. A couple of years we ate with Tim's sister.
Every year was different from the last, each year an adventure.
Last spring, Jon got engaged and his fiancé's family invited us to Thanksgiving dinner with them. Jon's soon to be father-in-law owns a restaurant, so the food was plentiful and delicious. The company was fun and the group was large and welcoming. In my mind, we had possibly found the stable tradition I had always silently hoped for in the back of my mind.
A few weeks later, the kids got married and the Christmas holiday rolled around. Again, we worked out traditions that we enjoyed with this new part of our family- our one strong tradition of a candlelight service on Christmas Eve, walking home at midnight after singing Silent Night with our church family out on the lawn in front of the sanctuary, opening gifts together in the wee hours of Christmas morning, lunch with Tim's sister and her family and a late movie with our new daughter and her parents on Christmas night.
As we left the movie last year, we laughed at how awful it was, who had gotten the best nap during the presentation, and what were the odds we could find a worse movie the next Christmas! I felt that finally, I had some traditions I could hold on to, something that would turn out to be just what I had always heard holidays could be.
A couple of months later the pandemic hit. All spring and summer we changed our usual plans to fit staying in and out of harm's way. It wasn't that hard for me- I'm a homebody. Other than missing theatre, I was content to stay in and read, sew, paint, decorate, watch TV, and go for long walks. Out of most of the people I know, I think I was probably the least disturbed by staying in and being isolated.
Now it is Thanksgiving. As the minister spoke about this Thanksgiving being different for everyone, I thought to myself, when hasn't it been different? Even what I thought was the beginning of a more traditional observance for us, turned out to just be a one time thing after all. This year, we will do something different again. For us, I guess, different is our tradition!
I hope that by Christmas we can perhaps get together at church to light a candle and sing Silent Night in the cold, but I am not counting on it. I doubt a group outing to a movie theatre Christmas night is going to happen and I have no real concept of how or what we will do for Christmas. In talking to my new friend, Jon's mother-in-law, we left it all up in the air with little hope for any normalcy this year, but a strong sense of hope for the years to come.
The minister said that as Christians, we are made for a time like this- for change, for new birth, for facing the unexpected. As she said it, I thought back to hearing my son tell the world on the radio that he didn't really have any traditions growing up, but this time I didn't feel like a bad parent and cringe inside.
Instead, I remembered all of the different holidays we have had, the different people we have been with, the different locations we have been in and the different things we have seen, eaten and experienced. I heard our minister say that although this year will be different for everyone, we are made for a time such as this.
And I knew that I had prepared my child to go with the flow, to make the best of every circumstance and in all of the different places we might find ourselves, to feel the gratitude and thanksgiving we were meant to share.
After things are back to normal, if there is such a thing, I am not sure if I want to settle in to a tradition that I take for granted. Maybe something different every year IS normal for us, and maybe that is just fine.
I know that for this year, having "non-traditions" makes us ready for a time such as this.